Superior frame geometry, quality components, and built-in torque sensors make our electric mountain bikes ready to climb anything.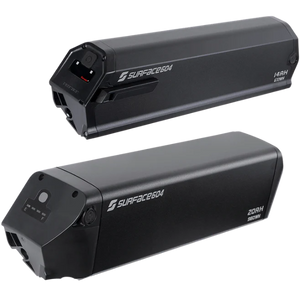 Long 105+ km Range
Big batteries mean long distances.
Excellent Geometry
Designed by downhill riders.
Proudly Canadian
Designed here, engineered here, ridden all over.
Electric Mountain Bikes that Take You Anywhere
Make your next outdoor adventure electrifying. Built-in torque sensors deliver power in proportion to your pedaling, and high-quality off-the-shelf components make maintenance and part replacement a breeze. Designed and engineered in Canada, these ebikes are built for responsive riding on rugged terrain.
SHRED
Balanced and versatile, with a rider friendly layout and upright frame geometry that gives you control and confidence in a huge range of different conditions.
VIEW SHRED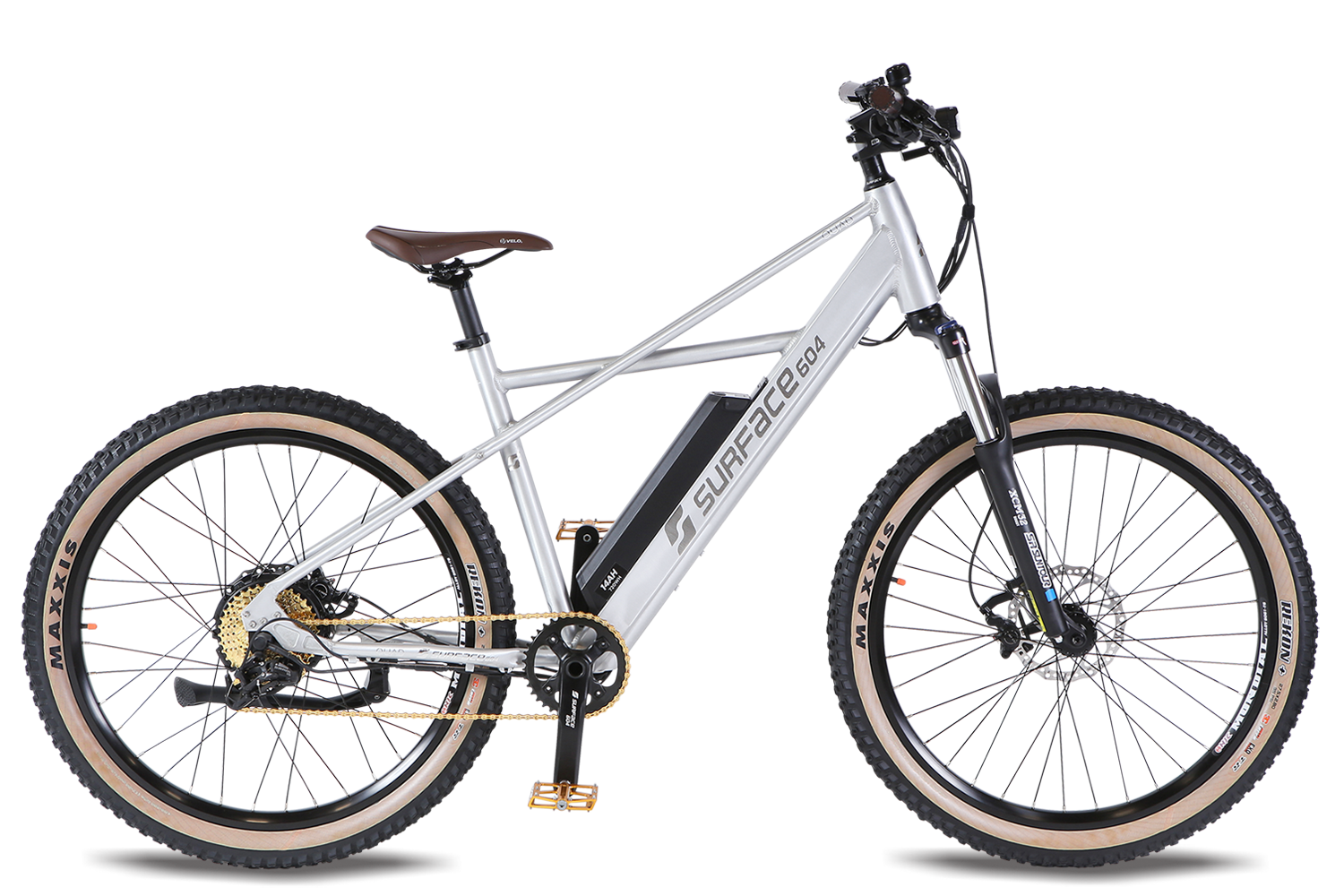 THE QUAD
A streamlined, ergonomic design with robust tires and a comfortable saddle—venture off the beaten path and look great doing it.
VIEW THE QUAD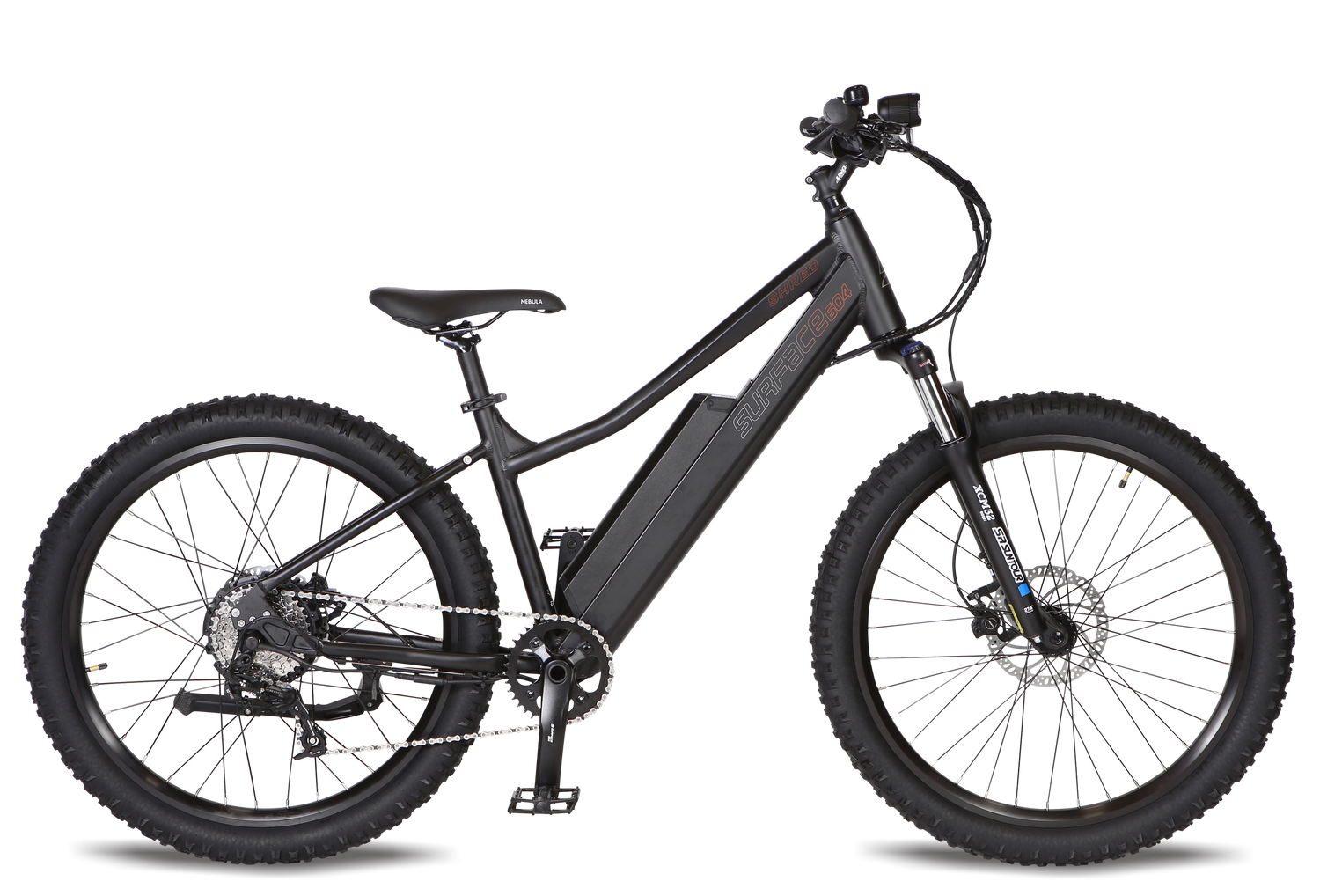 SHRED XS
All the grit and grunt of the Shred in a compact package. Enjoy agility on the tight trails and stability on varied terrain.
VIEW SHRED XS
"Inshredible!"
"One month in and I am still kicking myself in the head for not getting this bike sooner. If you are like me and became an unwilling couch potato due to age and injury (I am 68) then get your Shred in gear. Great value, excellent service, and quality build make this bike well worth the investment!!"
Powerful Bafang Motor
Torque to Spare – Go Climb That Hill!
All our electric mountain bikes feature 500W 48V Bafang motors that provide quiet, vibration-free power—even at top speed. Pairing our motors with industry-leading controllers provides phenomenal torque and impressive top speed, making it easy to head up and down the mountain as many times as you want.
Seamless Torque Sensor
Smooth & Natural Power Gives You Bionic Legs
Say goodbye to outdated cadence sensors and cruise control. The torque sensors in these ebikes detect how hard you pedal and provide matching power within milliseconds, giving you the responsive ride you need for tough terrain.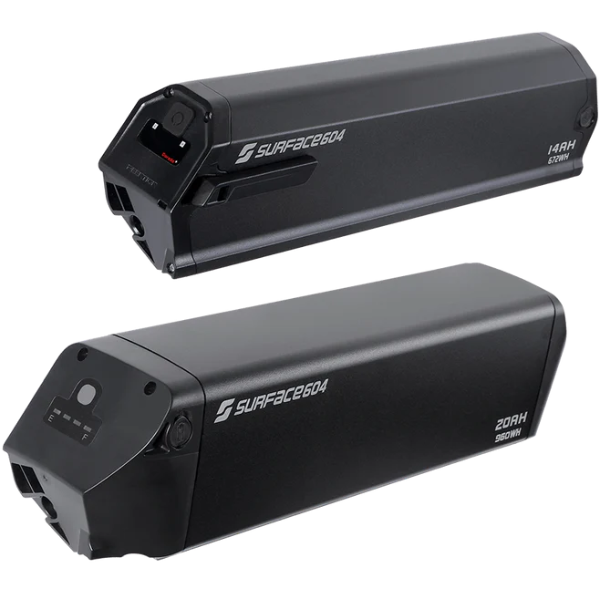 Long-Range Battery
Enough Juice for All-Day Adventures
High capacity battery options with Samsung cells give you up to 65 miles (105 kms) of range, and integrate seamlessly onto the frame via our proprietary design. Enjoy more time on the trails and less time waiting for your ride to charge.
What Makes Surface 604 eMTBs Unique?
Our eMTBs incorporate widely-available, high-quality components into economical, rider-friendly designs. Taking this approach lets us provide you with a versatile, high-value product that's easy to maintain or replace parts on—meaning you get to spend more time on the trails and less time tinkering with your ride.
What Battery Options Do I Have for Surface 604 Mountain eBikes?
Our eMTB batteries come in two options:
Standard option: 48V14ah (672wh) 3500mAh cell size. Samsung cells 18650, made in Korea. Includes USB plug and capacity indicator. Range: up to 45 miles (72 kms). Weight: 7.59 lbs (3.45 kg).
Extended range option: 48V20ah (960wh) 5000mah cell size (same as in Tesla). Samsung Cells 21700, made in Korea. Includes USB Plug and capacity indicator. Range: up to 65 miles (105 kms). Weight:  10.23 lbs (4.65 kg).
Why Do Your Bikes Use Torque Sensors?
Torque sensors provide smooth and responsive power delivery based on the amount of pressure you apply when pedaling. This approach to pedal assist technology offers a more intuitive feeling than simple cadence sensors or cruise control, allowing you to feel truly connected to the bike and in control of your riding experience.
Do Your Electric Mountain Bikes Come with a Warranty?
All of our eMTBs come with a one-year warranty and a 7-day money back guarantee.
Do Your eMTBs Come Pre-Assembled?
Our eMTBs ship with easy-to-follow assembly instructions so that you can put them together and start riding quickly, or you can pick up a fully assembled model from a dealership in your area.
Can I Test Ride Your eMTBs?
We love to see people trying out our ebikes, but test rides are typically scheduled at the discretion of our dealers. Find a dealer near you here and ask about the model you're interested in.