EBR ACCLAIMED

2018/2019 MOST AFFORDABLE2018/2019/2020 BEST HARDTAIL

2020 BEST FATBIKE
"Really smooth with that multi sensor torque sensing drop out, its one of my favourite"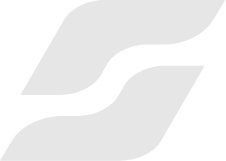 COURT RYE
ELECTRIC BIKE REVIEW
RIDE FARTHER, FASTER, AND WITH EASE
Our electric bicycles come equipped with ultra-powerful 500W+ motors that make it easy to conquer hills effortlessly.

You can choose between our hyper-responsive pedal assist system or throttle your way to your destination - it's up to you!

Say goodbye to the days of intense physical exertion during your rides.

With our electric bicycles, you can enjoy a comfortable, effortless ride every time.
ADVANCED TORQUE SENSORS: ENHANCING ELECTRIC BIKE RIDING EXPERIENCE
The quality of an electric bike depends heavily on its propulsion system, which is why we have equipped all of our bikes with the most advanced torque sensors available on the market.
Unlike simple cadence sensors, our sophisticated torque sensors provide a more precise and natural riding experience, making your ride smoother and more enjoyable.